6 THOUGHTS WE ALL HAD DURING LAST NIGHTS SUPER BOWL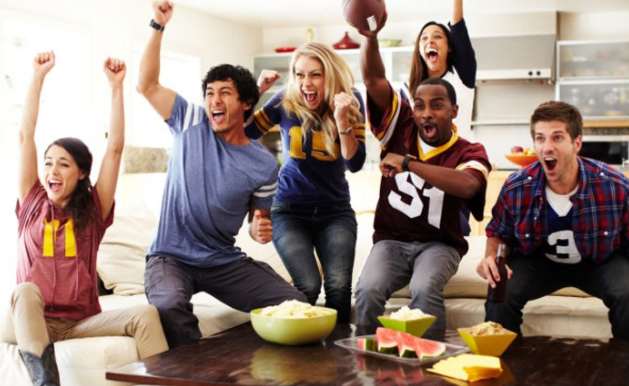 Unless you live under a rock, you are aware last night was Super Bowl 51. Everyone gathered with their family and friends and prepared for the biggest game of the year, with loads of beer and buffalo chicken dip to be devoured between plays.  
The game was unbelievable, to say the least, and everyone was sharing the same reactions. Here are 6 thoughts you probably had during last nights festivities:
1. PIGS IN A BLANKET HECK YES!!!!!!!!
There are always those angelic friends that show up to the party with the best grub imaginable. You invite them because you enjoy their company, but also because they come with trays of dank tailgate food. 
2. Woah, the Falcons are owning this right now. 
There is no doubt that in the first half of the game, the Falcons were dominating the field. They were untouchable. 
3. YAAAAAAS GAGA GET IT GURL!!!!!!
She freaking dove into the stadium, performed multiple of her hit songs, showed off some dance moves that even Beyonce would applaud, and looked like a freaking smoke show during the whole thing. You go Gaga. 
4. Do I really have to go to work tomorrow after all this?
It hits you like a freight train when your buzz is killed by the realization that tomorrow is still Monday, and you have to be there rising and shining at 8 am sharp. Is it too late to sign that Heinz Smunday Petition???
5. OH MY GOD. FIRST OVER TIME IN SUPER BOWL HISTORY. 
You have this out of body experience and realize that you, standing there in your living room, arms in the air, dancing around your friends, are experiencing world history. What a time to be alive, man. 
6. WOAH. THE PATRIOTS JUST WON. 
The Patriots came in hot during over time and scored, beating the Falcons 34-28. You can't believe it. You realize this has been the most thrilling game you have ever experienced in your life. 
So you wash off your face paint and throw your jersey in the hamper and hop in bed, only to dream of victories and what snacks your neighbors might bring over next year.
XOXO, 
Bonnie
@shakeyourbonbonz
---