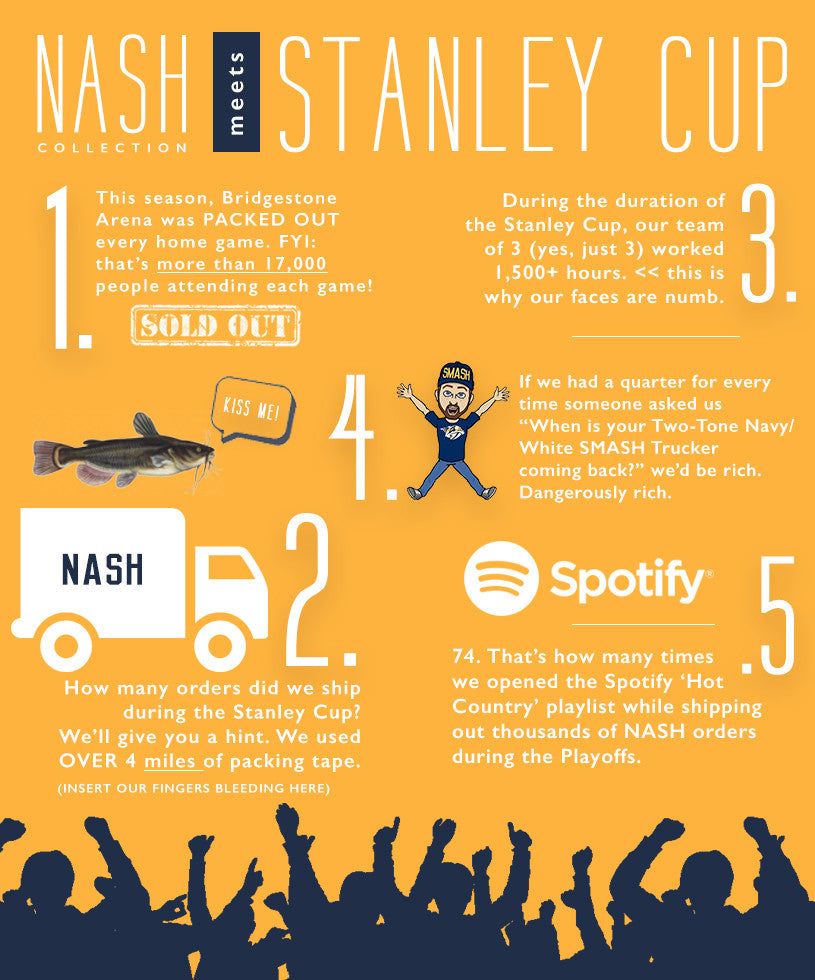 Wow. What a YEAR for the Nashville Predators! The Cup is definitely ours next year... 
While many of you were out celebrating our wins in the streets of downtown Nashville, our small team of box-builders worked around the clock to meet the demand for our SMASH influx. When I say our team...let me just be real honest about the fact that it's myself (Laci, the owner), Ally (manager), and our Graphics/Design gal--Lori. THREE. We only have three people! How we did it, I have no idea. But what I can assure you of is that sometime in the next three weeks my toes will be on a white sandy beach with a cold-ass Michelob Ultra. 
All that said, we couldn't be more grateful to be a part of Nashville's historical season. With SMASH still in high demand, we are here to stay and have much more up our sleeve for next season!
Until then, here's our Nashographic summarizing our post season run with the Nashville Predators. Enjoy! 
-Laci
---