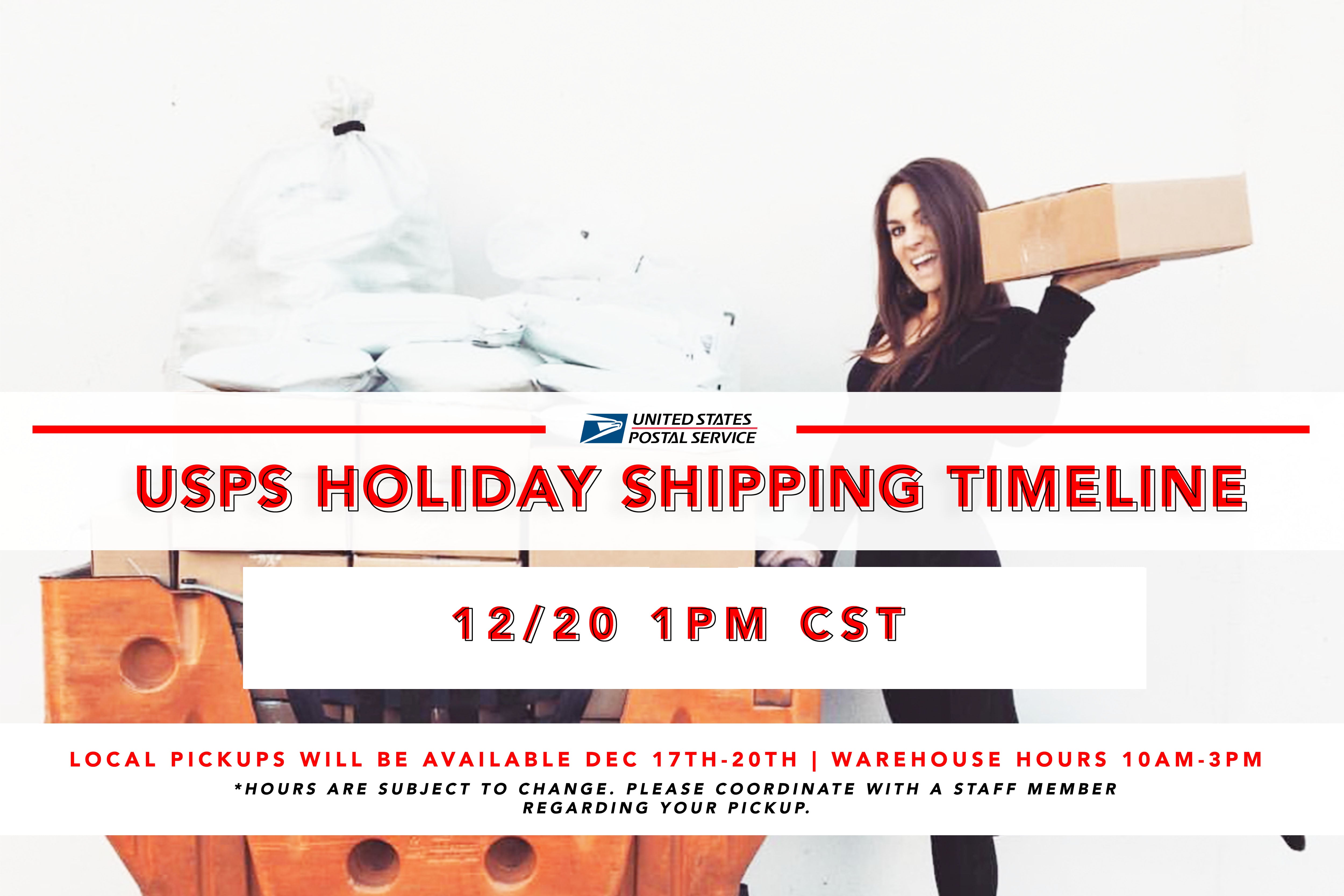 TIS THE SEASON, everyone! 
It's that time year when you've procrastinated, and now you're sweating bullets wondering if your package will make it in time -- or if you're going to have to get them a Walmart gift card. 
Please view the timeline! As stated, our warehouse will be open for ORDER PICK UP ONLY December 17th-20th -- 10AM - 3PM on those dates. Those hours are subject to change! Therefore, we advise emailing info@thenashcollection.com to coordinate with a staff member about when/where to pick up your order! 
Happy Holidays + Shopping! 
- NASH
---