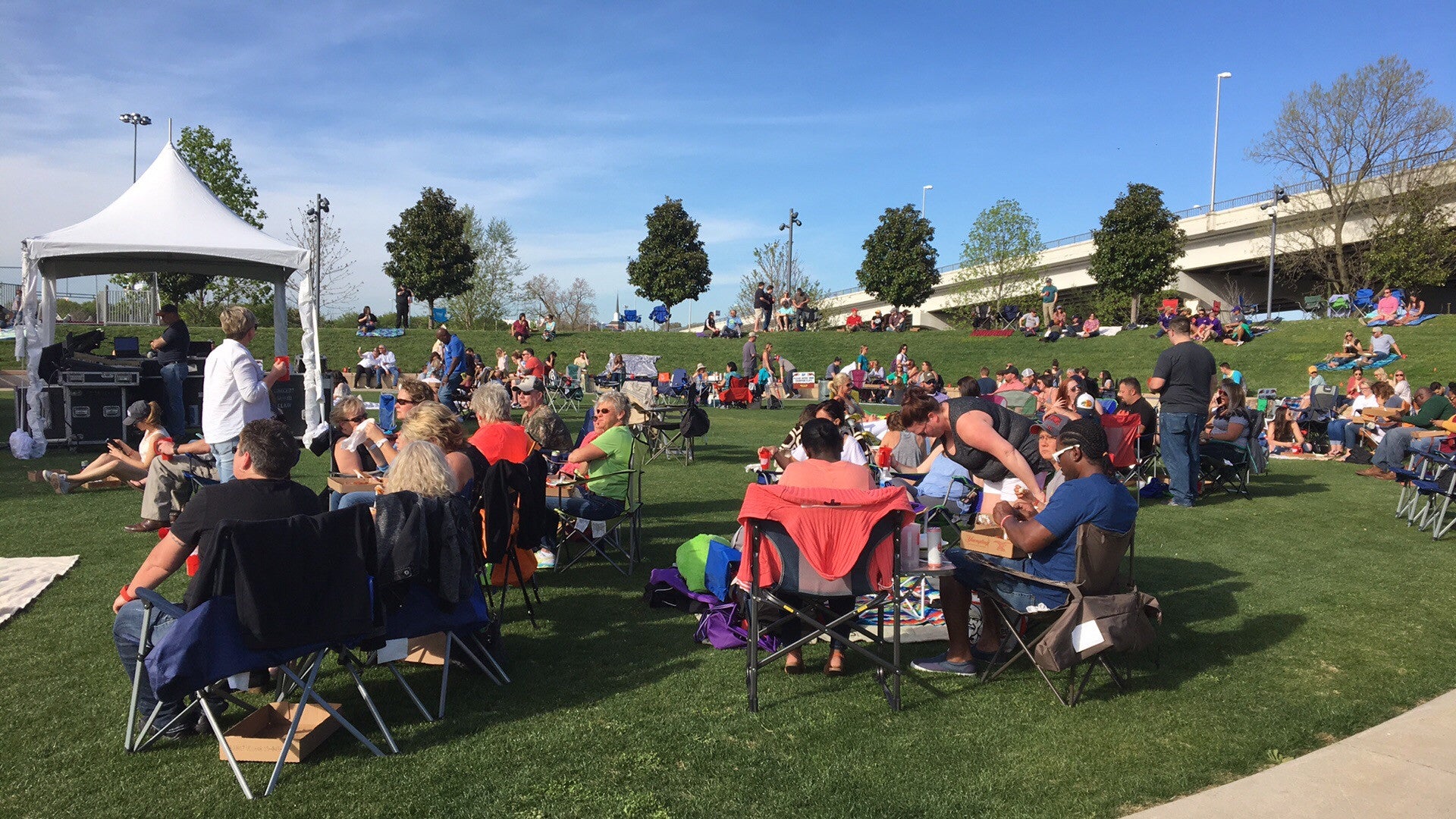 Your Nash girls were some busy bees this weekend! Laci and I went from Ragin Cajun Crawfish Boil to West Elm's pop-up, while Ally was in the Florida sunshine reppin' our brand at Tortuga Music Festival! 
The Ragin Cajun Crawfish boil on Saturday was nothing short of a good time. Laci and I hungout at our booth, basking in the sunshine while talking to new (and old) customers about our brand. It wasn't all work, though. We were able to drink a little beerskii and eat some dang good crawfish while dancing to Dew Pendleton and many other awesome artists. It was a great day to say the least!
Sunday was a little more relaxed with us setting up shop at West Elm in Green Hills. We chatted with customers and hung out with other vendors such as Alaina Smith, a jewelry designer from Knoxville, TN. We sold lots of hats and admired all of West Elm's beautiful inventory, considering it's practically impossible to walk into that store without buying something. SPOILER  ALERT: We're becoming a permanent local West Elm vendor starting this May. So be on the lookout for our hats in their "LOCAL" section! 
While Lace and I were holding it down in Nashville, Ally was out jamming at Tortuga Music Festival while reppin' the brand. She danced in the sand to all the big artists, including Kenny Chesney, Luke Bryan, Chris Stapleton, Maren Morris, Alan Jackson, Darius Rucker, Old Dominion, and many more. She documented her NASH hat sightings and rocked one herself. She lost her voice, gained a tan, and is finally coming home to us!!! We missed you, Allycat.
Safe to say, the NASH fam had a super successful weekend. To see more highlights, check out our Instagram @thenashcollection!
XOXO
Bonnie McGoogan
---